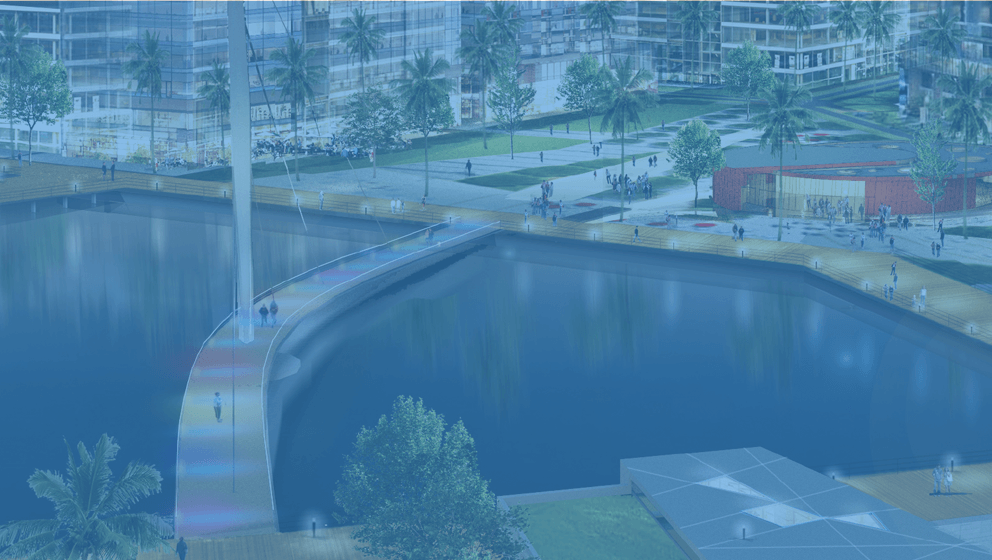 Osceola's NeoCity Sees First Major Federal Defense Investment
Osceola's NeoCity Sees First Major Federal Defense Investment
Department of Defense Awards More Than $20 Million to BRIDG
Osceola County, Florida – The Department of Defense has awarded the first, of potentially many, contracts to NeoCity's BRIDG to develop advanced microelectronics. The Department of Defense's Industrial Base Analysis and Sustainment (IBAS) program awarded BRIDG a contract worth more than $20 million to create a new process to develop the next generation of microelectronic chips that will help secure the United States defense industrial base.
Osceola County, long recognized as a tourist and agriculture economy, is now being recognized by the federal government as a leader in securing the nation's microelectronics. The IBAS program is dedicated to ensuring that the Department of Defense and the United States is positioned to effectively and efficiently address industrial base issues. The most pressing defense industrial base issue is the ability to make secure microelectronics in the United States.
BRIDG, a not-for-profit, public-private-partnership located in Osceola County, operates an advanced microelectronics fabrication facility enabling state-of-the-art manufacturing for industry and government.
The microelectronics that are used in large defense projects are frequently outsourced or made by foreign owned companies. Securing the microelectronics supply chain is a priority of the Department of Defense and this award is the first step in a larger effort that the federal government is beginning to undertake.
"In order to retain the leading edge for our warfighters, we must take the necessary steps to increase domestic development and manufacturing capacity for critical emerging technologies. BRIDG is very well positioned to provide the Defense Department with this critical, next-generation technology that will strengthen national security and cyber resiliency for the United States defense industrial base," stated U.S. Senator Marco Rubio. "I am proud to have worked with Congressman Soto to help ensure Florida companies receive full and fair consideration for federal contracts."
"I'm proud to have worked in a bi-partisan manner with Senator Rubio to support BRIDG and their efforts to achieve federal recognition for their advanced microelectronics work," said U.S. Congressman Darren Soto. "This contract will strengthen our national security and continue to bring high tech jobs home to Central Florida."
The agreement between IBAS and BRIDG potentially opens the door to larger defense contracts and additional investment from larger private defense contractors from around the country. While much of this technology has initial defense applications, it also positions BRIDG to become a leader in 5G wireless, the Internet of Things, and the creation of countless smart sensors.
"The award announcement is recognition that Osceola County is an emerging leader in securing our nation's microelectronics supply chain. The work we do here, will not only help our service members by providing them with advanced technology that was completely, and securely built in the United States, but will also create new high tech jobs right here in Kissimmee and Central Florida," said Osceola County Commission Chairwoman Cheryl Grieb.
BRIDG serves as a place where industry and government can create new microelectronic chips, while figuring out the advanced processes to make them. BRIDG is the anchor tenant of NeoCity, a new smart city in Osceola County. Osceola County, has been a leading partner in the development of both NeoCity and BRIDG.