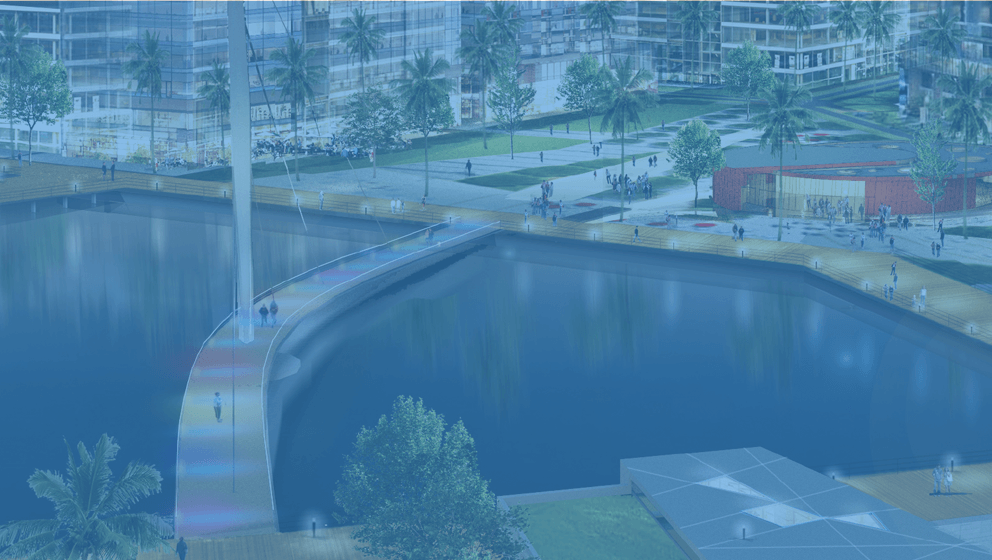 Scott OKs Grant $5.8 million for NeoCity Infrastructure
Scott OKs Grant $5.8 million for NeoCity Infrastructure
Osceola County, Florida – NeoCity will use $5.8 million from a key infrastructure grant awarded by Gov. Rick Scott today to complete a high-profile gateway road for the 500-acre technology district that is integral to enhancing the project's connectivity and encouraging new partnerships.
Funding comes from the $85 million Florida Job Growth Grant Fund established by Governor Scott and the Florida Legislature last year to encourage continued economic growth across Florida communities.
"I'm glad that Governor Scott recognizes the significance that NeoCity will have in creating jobs and expanding employment opportunities in the region. Access to NeoCity is at the heart of this infrastructure project, and making it connected, functional and appealing is fundamental to its long-term success," said Osceola Commission Chairman Fred Hawkins, Jr. "Creating high-profile roadways that provide connections to our existing transportation network will have an immediate impact in attracting new partners to our project."
Today, Governor Scott announced nearly $22 million in awards for 11 Florida Job Growth Grant Fund projects across the state. The Florida Department of Economic Opportunity (DEO) has received more than 235 proposals requesting more than $825 million in funding. Today's announcement reflects a total of more than $57 million in funding awarded to 21 communities across the state.
Governor Scott said, "These projects will help meet infrastructure and workforce training needs across the state in order to promote economic development. These projects are also slated to add more than 18,600 jobs for Florida families. I look forward to the completion of these projects."
The proposals were reviewed by DEO, Enterprise Florida (EFI) and chosen by Governor Scott based on their strong return on investment to the state and to meet the demand for a robust workforce or infrastructure needs. Return on investment was calculated to determine the best projects for the state and economic development in the regions.
The Florida Job Growth Grant Fund is a flexible, transparent economic development program, which is the first of its kind and is promoting public infrastructure and individual job training. Officials say this will encourage more businesses to choose Florida as a destination for business.
The project will create a high-profile site entrance near Denn John Lane and completion of the gateway at NeoCity Way.
NeoCity is home of the Center For Neovation, a 109,000-square-foot, two-story state-of-art Research and Development facility. Osceola County is partnering with BRIDG (Bridging the Innovation Development Gap), a Florida non-profit, nanoscale manufacturing consortium to manage, develop, and commercialize the completed facility. BRIDG has already fostered alliances that will lead to improved connectivity and sustainability as demonstrated with partnerships with Belgian research giant imec – and most recently SUNY Polytechnic and Siemens. In addition, partners in the BRIDG group include Harris Corporation, Photon-X, UCF and other public universities, Enterprise Florida, and the Florida High Tech Corridor.