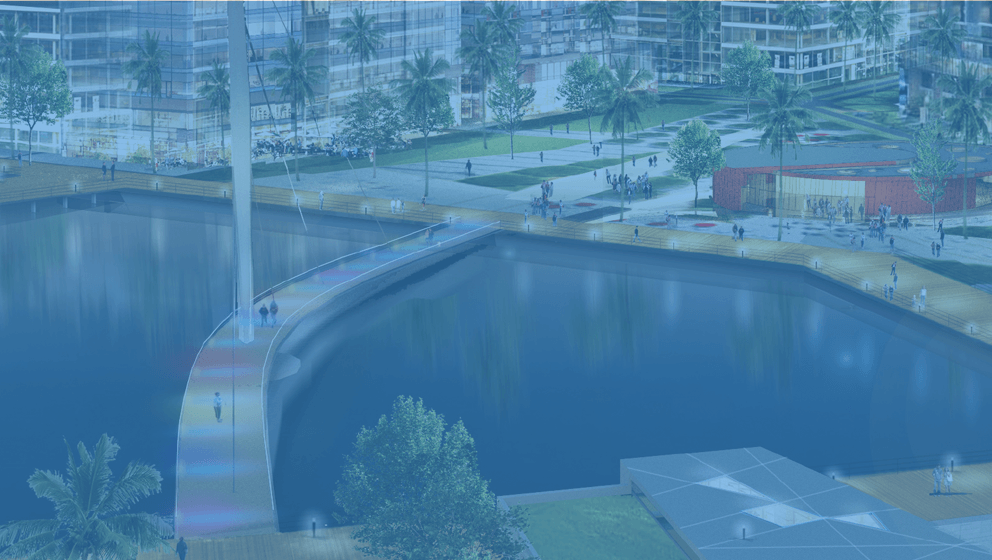 NeoCity Masterplan Submitted to Osceola County
NeoCity Masterplan Submitted to Osceola County
500-acre Technology District will Catalyze Job Creation
Osceola County, Florida – A collaborative vision that lays out how a 500-acre master-planned technology district can grow and develop was presented to County Commissioners on Monday.
After 18 months of work with Osceola leaders and its partners, Perkins + Will presented a masterplan for NeoCity that identifies it becoming a "significant and comprehensive global center for smart sensor, photonics, and nano-technology research and development, big data/predictive analytics, and workforce talent concentration" with a long-term economic output between $25.3 and $28.5 billion.
"We are building the kind of world-class infrastructure that will attract the jobs of tomorrow to Osceola County," said Commission Chairman Brandon Arrington, who has joined with partner imec to welcome select leaders in the high tech world to a major conference in San Francisco this week. "This investment and the resulting workforce that it will create is going to open up new avenues for fiscal success. The masterplan helps us chart a course toward a better future. I'm proud that we have crafted a road map that has received so much input from our partners in this life-changing journey."
A key feature of the plan are the integrated functions of water management, functional and active landscape features, urban farming, transit connections and hub, and cutting edge research and development within a walkable urban fabric. A water reclamation pond will provides storm-water management and regional irrigation that improved the water quality of Lake Tohopekaliga, part of the northern headwaters of the Everglades.
As one of the fastest growing counties in the nation, Osceola County wants NeoCity to catalyze job creation and talent development for its residents as the focal point for technology development in the
State of Florida.
With a current population of 325,300, Osceola is the 18th fastest growing county in the U.S. This population is expected to double by 2040 – and creating a new market with high-paying jobs is why the county has invested more than $200 million in construction of the Center for Neovation, formerly known as the Florida Advanced Manufacturing Research Center (FAMRC). With a focus on the high-tech industry, the Center for Neovation is the foundation of NeoCity. This 109,000-square-foot, two-story state-of-art R&D facility will focus on the manufacturability of novel materials critical to the commercialization of next-generation universal smart sensors. Osceola County is partnering with BRIDG, a Florida non-profit, to manage, develop, and commercialize the completed facility.
Imec established its U.S. Headquarters in Osceola County last year and has been working with BRIDG. Arrington added, "Osceola County is honored to have imec as a partner in this bold venture. We know that the potential for new advancements in technology is limitless in the unique facility we've built."
As demonstrated in other technology and innovation clusters across the United States, NeoCity will bring new, higher wage manufacturing jobs to the region.
NeoCity advances beyond traditional research park development patterns by creating a progressive place connecting people with the community and surrounding natural landscape through a walkable and urban framework, the report notes. Infrastructure projects within NeoCity will lead to increased workforce development opportunities by increasing access, visibility and providing enhanced training opportunities.
Such development is the critical in establishing NeoCity as the sensor technology hub, industry cluster and global center of excellence in the State of Florida – and beyond.
For the masterplan and the presentation go to http://www.osceola.org/neocity/ and click on resources.